The Female Focus - Sophie Turner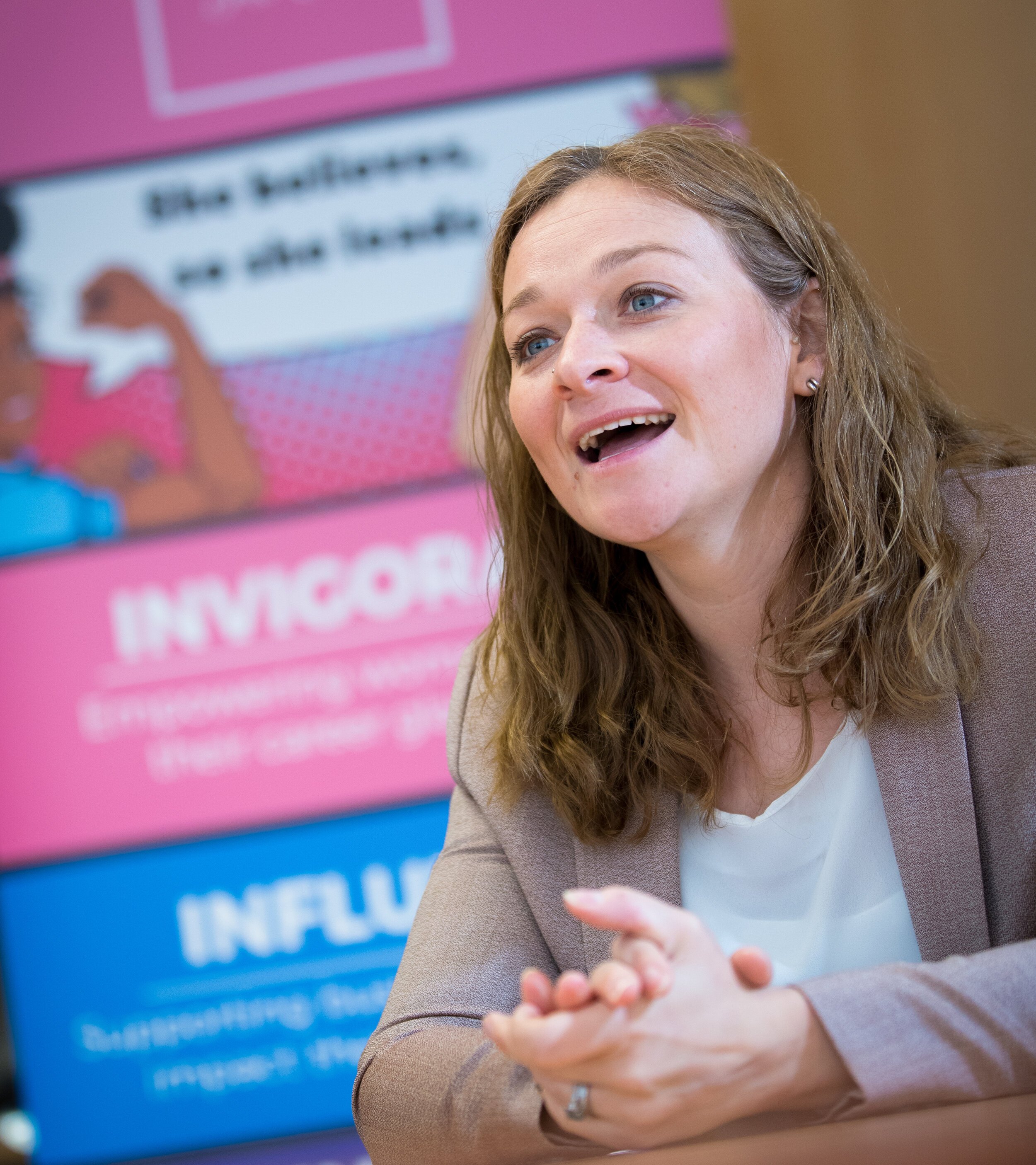 Introducing Sophie Turner
Co-founder of #YesSheCan, which was set up in order to inspire women to take the next step in their careers, put themselves forward and develop underlying self-belief.
Through bespoke training programmes and working directly with businesses to address their specific diversity challenges, alongside showcasing incredible women on their platform, they are supporting a shift towards equality, specifically in slower moving industries such as construction.
What gave you the push to set-up on your own and make your idea a reality?
I was already self-employed, so had made the leap from secure, full-time work to the uncertainty and risk of working on my own, but I wanted to do more. I wanted to try and make the working world better for people, I didn't just want to turn up to work and go through the motions without having that extra motivation for driving and influencing change.
What's the vision for Yes She Can and why do you think it's so needed in today's world?
The vision is to be a source of support and inspiration for women, and almost like an accreditation for businesses, perhaps not that formal, but certainly to the point where we drive so much diversity benefit that businesses are queuing up for our support and advice.
What is the biggest "failure" or setback that you've pushed through?
I'm not sure I can pinpoint a biggest failure or setback. That's not because I've not had any, but on reflection, nothing has been insurmountable and I'm lucky that nothing has really taken me off track. I'm a massive believer that everything happens for a reason, and to never lose hope. So based on that, all setbacks and failures are opportunities. Slightly off the question but I will say I hate asking for feedback, I really have to push myself to ask, but also ask for constructive feedback. Everything turns out OK with it and I can learn as a result but it really takes me out of my comfort zone.
What did you learn as a result?
I think as a result of any failure and setback it helps me learn something about myself. Self-awareness is so powerful, I know my weaknesses and I have to cater for them. For example, I am not a completer-finisher so I have to really apply myself to get things finished early as opposed to working right up until a deadline. I think it is so important to reflect and understand why things didn't go to plan, thinking about both what I could have done differently but equally understanding what was out of my control. We can only influence a certain amount, if it is out of my sphere of influence then I refuse to let it become a burden to me.
Growing up did you have any female role models? If yes how did you benefit from having them?
I think it's a pretty common one but my Mum was, and still is a massive inspiration. She taught me a lot. Not just about work ethic but actually subconsciously that women shouldn't limit themselves. She was the boss at home and at work but she did it all with love, compassion and the odd reality check when required. She is just incredible.
Who are your current day female role models and why?
I'm a massive Serena Williams fan. She has changed the face of women's tennis, shown numerous times that she isn't the perfect human but equally is unashamedly competitive and driven. Alongside this she has opened up about "mother's guilt" and how it makes her feel leaving her daughter whilst playing and training. She is the most human, superhuman I can think of.
Female-led businesses are few and far between. What's your take on this and what advice would you give to budding female entrepreneurs trying to make it?
I think statistically there are a good amount of self-employed females, unfortunately that doesn't transfer over to bigger businesses. It is a massive shame, mainly because of the sheer talent lost because we've decided to be so blinkered in our approach to recruitment. My advice would be to always be yourself, women who want to progress in a career have different pressures than their male counterparts and as the pressure ramps up our mask will slip and we'll lose credibility. Credibility is key, so be yourself. Trust that it is good enough. Also know your stuff, don't let anyone else know more about your products, services, customer base than you. Become the expert, knowledge is power.
How important do you think male allies are in the fight for gender equality and what advice would you give to men who want to do more?
Supremely. We cannot make progress without male advocates. We don't do anything to pit men vs women, we will soon be launching some male voices too in support of #YesSheCan. Together we are stronger. The advice would be to reach out to the Diversity and Inclusion groups in your organisation to get involved. If you don't have one then start talking to female and male colleagues about the benefits of diversity, help others understand why it's a good thing!
What's the legacy you want to leave behind as a result of the work you do?
I want women to say, "I progressed in my career because of #YesSheCan", whether that is because of the work we do with organisations or because as an individual they sought inspiration. I want organisations to be more diverse, and on the journey of embracing change.
What's a quote/words you live by and why
My Mum once said we can't change the whole world, but we can change our part of it. I'm not going to be a World Leader but I can still make a difference, we all can, we just need to work out what our "world" is and take it from there.