The Female Focus: Dawn Kelly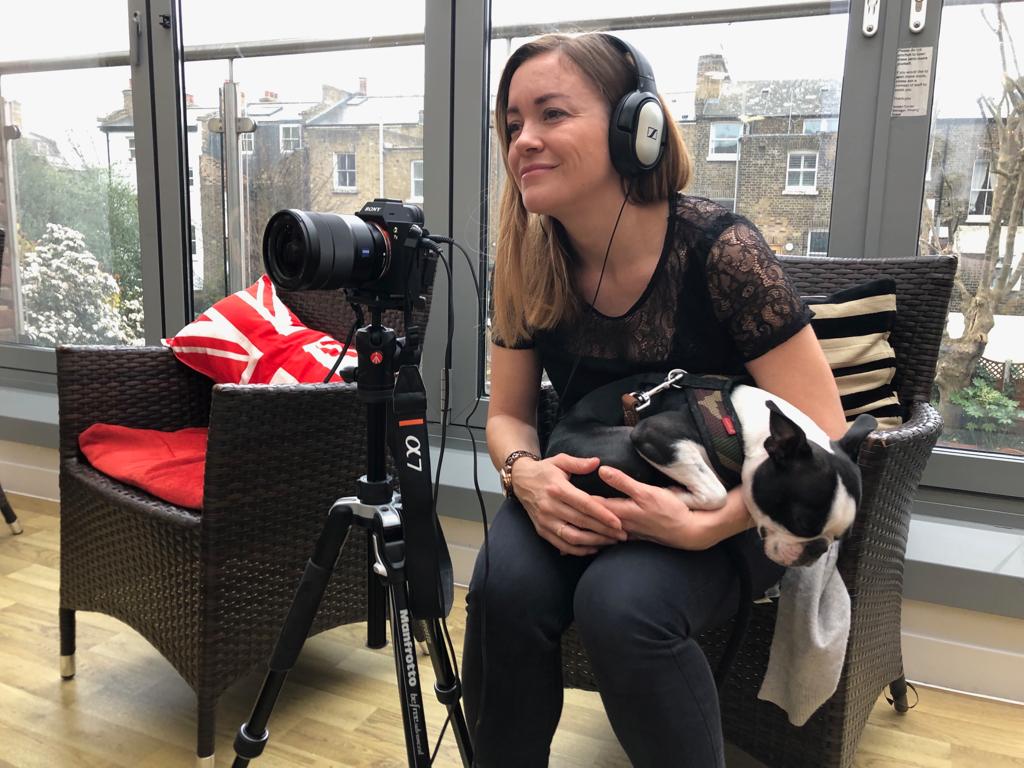 With the huge demand for multi-media content over the past few years we were so excited to talk to the amazing Dawn, Founder of Bird Lime Media. We talked about how her roles at the BBC and HuffPost helped prepare her for running her own business. How working with Save the Children gave her a different perspective on storytelling and found out what drove her passion and focus on helping diversify the media industry when she set up on her own.
Firstly introduce yourself and tell us a little about you and what Bird Lime Media is all about!
Hello! I'm Dawn and l founded Bird Lime Media last year; a production company that creates digital-first content for brands, charities and broadcasters. We also run an academy - offering paid work experience, mentoring and skills workshops to people who might feel like the media industry is closed to them. I've been producing multimedia content for the past 15 years, having originally trained at the BBC and since have led digital multimedia teams at brands including HuffPost, Save the Children and Press Association. I love the industry and the roles I've had but last year after a redundancy, I took some time out, bought a puppy and after a long summer, launched Bird Lime Media.
You cut your teeth working at established media businesses/platforms such as the BBC, ITN, and the HuffPost. What was your biggest career highlight?
There are so many! I'll be forever grateful to everyone who gave me a chance (and a paid job) in the first couple of years of my career but the first big highlight was when I successfully secured a BBC traineeship - a position that had over a thousand applicants. Since then I've been lucky enough to work on some of the biggest news stories globally and have managed to step on all continents for work - with Antarctica being the final one a couple of years ago when I had the opportunity to film a documentary on climate change.
The media world has changed dramatically in the past 10 years with the rise of technology. What's your view on this? Has this change been largely positive or negative?
On one hand it's incredible to get content from all corners of the world, at the click of a button. Technology really is a marvellous thing and it's fun to work in an environment where you're always thinking about the newest platform, the most popular format and how your audience's habits are changing and adapting. I think the downside is the way that technology is being used to consume the news. More so than ever, it's easy to stay in your own echo chamber and surround yourselves with the thoughts and opinions of people who are just like you - to filter out the things you don't agree with. It's like we've all become our own personal news editors - I don't know how that can necessarily change but I think it's the downside.
You also spent time working for Save the Children. How did this differ working directly for a charity rather than in the media world and what were the learnings?
I worked for Save the Children's global media unit, leading the gathering of content for conflicts, emergencies and campaigns. In many ways it was like any other media organisation or newsroom in that you gather information and relay that in a relatable way. However, the media department were just one cog in a huge machine - we worked alongside many other departments to get the work of the charity out to the public. One of the biggest lessons I learnt was how to work with different teams in so many different countries - and how to get content signed off efficiently!
Save The Children helped me develop a new voice in my storytelling. I spent time with aid workers, refugees, people who had lived through natural disasters and for the first time, I was able to start telling their story directly, rather than second hand. I was so lucky to have the opportunity to travel to some extraordinary places and interview so many wonderful people. Our approach was always gentle and at the pace of the person we were talking to - this is something I've always carried with me since - putting people first ahead of everything else.
What gave you the push to set-up on your own and make Bird Lime Media a reality?
I come from a background where having a stable, full-time job is encouraged and anything more risky is avoided. However, I quickly learnt that stable, full-time jobs also come with a huge risk - one that can be completely out of your control. After a redundancy, I knew I wanted to set up my own company but I kept making excuses as to why it was a terrible idea: I might not get enough work, I could get it wrong, might not ever be as successful as my last role or earn as much money. In the end I decided the risk of messing it up was much easier to stomach than just not trying so I registered with companies house and haven't looked back.
Biggest challenge or setback that you've pushed through so far? What did you learn as a result?
Money! What to charge people was the biggest challenge in the beginning. I was worried they'd go elsewhere if I quoted too much. I quickly learnt that you don't run a business like that and actually, most people will pay a fair price. And if they can't, it just clears your diary and you can work with someone else.
We love the Bird Lime Academy! Tell us a little more about why this was an important part of your offering and what you're looking to change as a result?
I passionately believe that to create brilliant content for diverse audiences, you have to have brilliant content creators who represent those audiences.
I set up the academy because I wanted to create something that I wish had been available to me when I was starting out - an alternative path into the industry which doesn't require a university degree and experience from free internships. Those two things can be a huge barrier and people often just need some skills, mentoring and paid work experience. We offer those things and as a result, we hope to help diversify a small corner of the industry.
Growing up did you have any female role models? If yes how did you benefit from having them? If no what do you think you missed out on?
I grew up in a huge family with an abundance of fierce, hard-working females around me - my Mum, aunts, cousins and Nan. I never grew up thinking that women were anything less than equal to men - I think that just instilled a quiet confidence in me - anything was possible with hard work.
Who are your current day female role models and why?
I love the writer Kerry Hudson - not only has she written a beautiful memoir of her experience growing up in some of Britain's poorest towns but she also works hard to make the literary industry open to young writers from working-class backgrounds.
I love Sarah Akwisombe from No Bull Business School - her courses are relatable and confidence-boosting but she also runs a business course for £50 so it's accessible to everyone.
Female-led businesses are few and far between. What's your take on this and what advice would you give to budding female entrepreneurs trying to make it?
I think there are so many reasons women don't launch their own companies - lack of confidence, fear of how it would work if you had a baby, wanting to be 100% sure you have the exact right skillset before your jump in. All of these things were considerations for me but in the end, the benefits of just doing it far outweighed any risks.
My advice would be to simply do it - make sure you have a USP and values and stay true to them. Draw up a plan of what you need/would like to earn each month and then work backwards to make sure that happens, and utilise all of the resources and networks out there. I am a huge advocate of No Bull Business School, Allia Future Business Centre, Cambridge Uni Business School and the School of Social Entrepreneurs.
What's your advice to any business looking to create engaging, thoughtful video/media content?
Ask yourself these two questions: Who are you trying to reach? What do you want to stand for?
Know your audience and your brand then find a good production company (us!)!