If it was that easy ... everyone would be doing it
For my birthday last year, Jess VERY kindly booked us onto a ring making workshop. I had never heard of such a thing before, surely you need to be a jewellery genius to make your own ring ... one made out of Haribo, sure. But a real, silver ring ... me? Absolutely not.
We turned up to a fab little space near Kings Cross called Drink Shop & Do, sat down with a cocktail and listened to Katie and Kirstie introduce what we'd be doing. The room was only small but these two were so excited about the workshop that they were practically fizzing and bouncing off the walls. Their passion for their craft was evident from about three seconds in.
Jess and I both got to work creating our masterpieces and I was honestly amazed that someone as lanky and uncoordinated as me could actually make something so delicate and beautiful. We wear our rings every day now (how romantic) and I couldn't recommend this more as a gift idea to do something special and memorable (plus it's ridiculously good value for money).
We basically stalked them afterwards ... Turned up at their amazing studio and BEGGED them to do the Q&A ... So here it is ...
How long have you been freelance/working for yourself #goingsolo?
Katie: 2 years with The Workbench, It's reallyflown by it feels like only yesterday we were brainstorming names in the car for this workshop and begging our local pub to let us use their space for free. Now we're in talks with The V&A, Habitat and even a well known fresh fashion house. It's been a fun 2 years!
Kirstie: Around a similar sort of time really. I juggled The Workbench along with working part time and my own jewellery brand, until I physically couldn't cope any longer! I quit my part time job in December 2015 and I have loved being my own boss so much. I still think 'yeaahhhh' when I realise I'm completely in control of my like (woah, daunting) and that I can do what I want.
Describe what you do in five words… GO!
Katie:
Encourage
Chat
Polish
Instagram
Polish…
Kirstie: Katie has pretty much summed that one up - I don't think people realise what a laborious task jewellery making is. It's physically strenuous with all of the filing and there aren't any shortcuts.
Can anyone turn their hand to ring-making or is it just for crafty folk?
Katie: YES! Obviously like all crafts some find it easier than others but we have a few tips and tricks to help with that. We are always surprised with how good men are at this workshop too.
Kirstie: Absolutely anyone can make a ring. People come along to our events and amaze us with what can be created from this technique on the first time. We are always wowed!
What made you decide to take the plunge?
Katie: The Workbench started out as a craft night for our friends and the only reason we're doing it today is because it got such a great response. So I guess the reason we took the plunge is because of the support we had. There are lots of closet jewellers out there!
Kirstie: I don't think either of us had any idea of the positive feedback and demand for The Workbench. It was totally overwhelming and completely flattering.
As mentioned before, I made sure I could actually be a jeweller full time before quitting my job and this meant working every single hour and weekend! It's so nice to be able to have more time to dedicate to The Workbench and trying to get our tiny business to grow!
How do you find being close friends AND business partners?
Katie: We will always put our friendship first. The best thing is we have something really exciting to share in. We have lived together and studied together at uni so working together actually feels very natural.
Kirstie: We've always been so close and spent a lot of time together. Working together has it challenges but what is really important, is that we're comfortable enough to say when we're unhappy with something. It has definitely been up and down and we've worked with those ups and downs.
The ups are amazing and it's incredible to have someone to share that with. Also, having my best friend as my business partner is a big confidence boost. I feel like I could tackle anything as there's two of us. When we're struggling or stressed, there is someone to talk to, that actually get its. They get this industry and the best advice always come from Katie.
You both have your own jewellery brands as well as running The Workbench – how do you juggle your time AND still have time to sleep?!
Katie: WE DON'T! Only joking it's tricky and it's something we are always working on. With three little business progressing we're constantly evolving and changing with it. But we wouldn't have it any other way. Having a timetable and letting each other have specific days to work on our own projects.
Kirstie: As Katie mentioned, we're trying really hard to balance everything out and I really feel that this is our current biggest challenge. There's always so much guilt when spending more time on one business than another. It's really hard, and in some ways, it makes us resent things sometimes. I don't think we fully appreciate how incredible The Workbench is, as it sucks away most of our time and we're left feeling guilty about our own brands.
However, it's a new year now. We've taken steps to ensure that we have our Workbench days and then says where we can focus on our own jewellery.
What's the grand plan/big idea?
Katie: We are so proud of our 'Box' As much as we would love to visit every town and village in the UK and make rings with everyone. We're just a team of two. With 'The Workbench Box' you can carve a ring at home and sent it to us to cast in silver, polish and send it back to you! I remember christmas day always making something and now i just eat too much and watch telly. We want to help people do fun things with their loved ones. And we think this is just the thing.
Kirstie: Last year was a really good year for us. We upped the events per month, sold more Workbench Boxes and also ventured out of London to host events in Leicester and Manchester. We've made really great connections through this and have made very loyal business relationships and friendships with people.
This year we're really keen to crack even more into the hen party thang...we had quite a few hen parties last year but we want more!
We also always really love it when people make their wedding bands with us. We're chuffed that people want to make something so special with us! We'd really love to be involved with more couples wanting to make wedding bands as it's SO much more special to have something that you have created, with lots of people leaving their carving marks in to show how handmade they are - so special to us!!!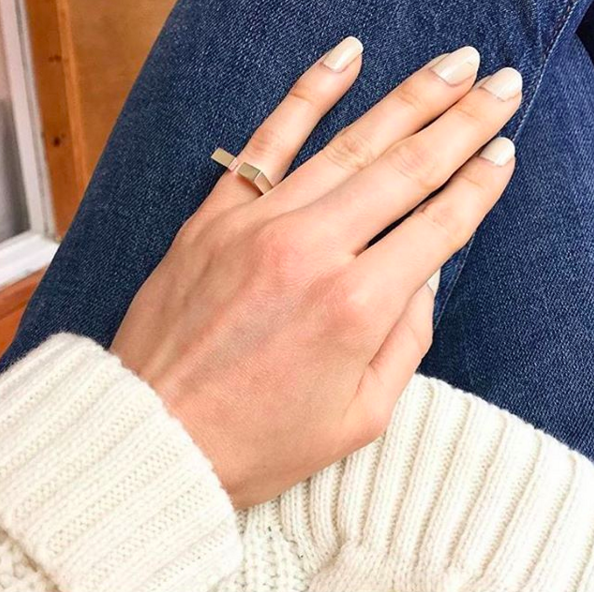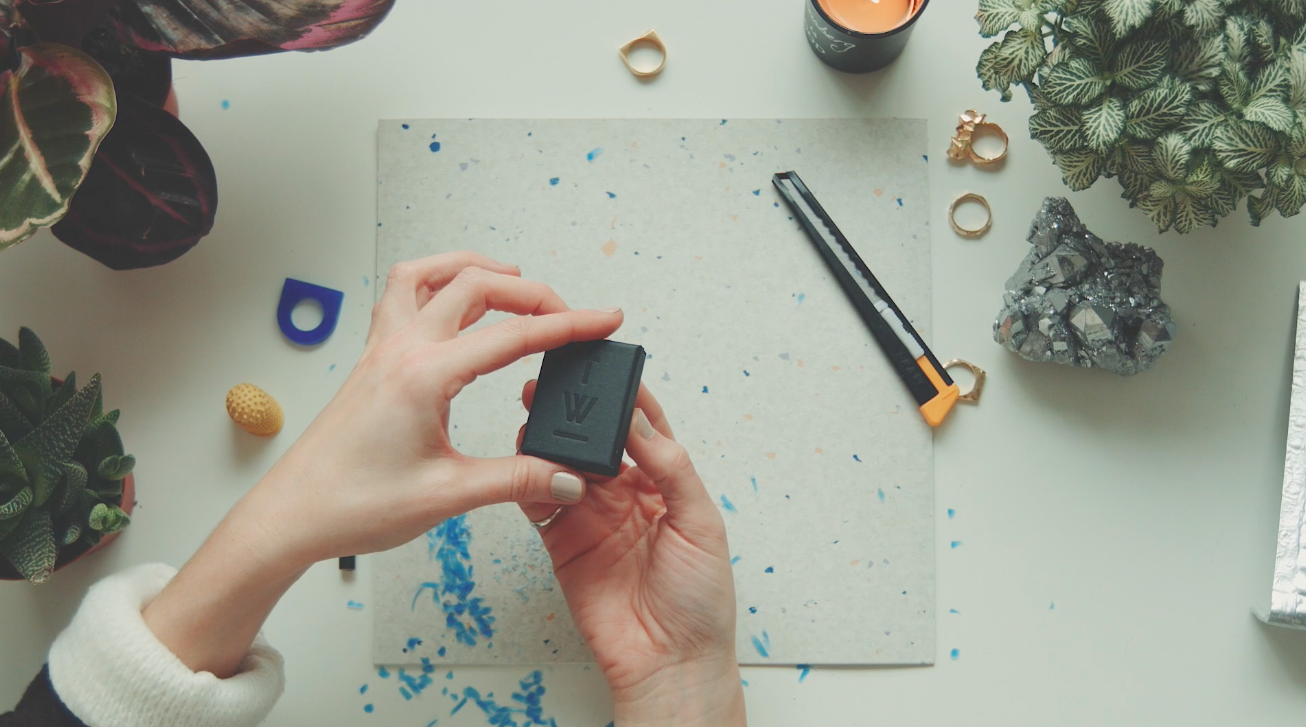 What's your proudest moment so far?
Katie: Helping couples make their wedding bands. It's a very proud moment indeed. To be honest every ring makes us feel really proud.
Kirstie: I think for me it was when we moved into our most recent studio. It was MUCH bigger than the previous one and we were like 'WOAH'. It feels much more professional as we have a mucky making area and a nice meeting and desk area. We're also able to host events in our HQ so that's great too!
Where do you get your inspiration from? (person, place, action)
Katie: SPICE GIRLS, LONDON, GIRL POWER.
Kirstie: I'm surrounded by so many incredible creative people, who are killing it!! So inspired by them. Meeting our 'Workbenchers' and seeing what they create - they are the ones who make our business what it is.
If we could give you one thing right now (not a wad of cash) that would help your business out the most, what would it be?
Katie: We would love our packages to be sent to customers by push bike. Can we have a fleet of Workbench Bikes!!!
Kirstie: A studio manager. We do every single element of the business and we are often very stretched.
Hindsight is a wonderful thing - discuss.
Katie: I either have terrible memory or a very positive view of the past. I'm not sure i wouldn't have changed anything. If you never do something you never know.
Kirstie: Hindsight IS a wonderful thing. We've used past feedback and experiences to help us to progress into what The Workbench is today.
What's your favourite quote to live/work by?
Katie: "If it was that easy everyone would be doing it" (Katie's Mum)
Kirstie: I don't have one but sometimes I feel I need one. I use the one above a lot though. When it's a stressful day or there is a tight deadline, I think to myself that the stress will come to an end soon and I can have a big sleep. Other than that, coffee.
To find out about the upcoming workshops, visit their website.