Let the Pictures do the Talking
I'm sure a few of you reading this will be, like ourselves, a few years into a career in media and advertising. An industry that seems to attract a motley bunch of individuals who don't really have a clue what they're doing in life but know that the corporate ladder isn't for them and they're a fan of booze, free lunches and banter. Sound familiar anyone!?
That being said in the last 10 years i've met some pretty incredible people. At my first media job I fell in with a marvellous bunch most of whom I'm still close with today. One of those special folk is Cornell, whom after a successful career in advertising sales in London went on to leave it all behind and become a freelance photojournalist and documentary photographer in Johannesburg, South Africa.
His work has been published in The New York Times online, The Wall Street Journal, The Independent, The Times, The Telegraph and The Huffington Post. At the end of 2014 he held a solo exhibition titled "Uprooted - The People of Sophiatown", where he examined the forced removals of residents of Sophiatown in the 1950s and 1960s. He has also contributed to the European Pressphoto Agency and The Times Newspaper.
Cornell was one of the first people I wanted to tell when I was #goingsolo a few months back as I've always been so in awe of everything he's achieved since leaving the 9-5. An obvious contender to be showcased on this blog, have a read as to how Cornell ditched selling posters to capturing the lives of people in Africa.
He's definitely a #GuyDoneGood in my book.
How long have you been freelance/working for yourself #goingsolo?
For the past 3 years.
Describe what you do in five words... GO!
I am a visual storyteller.
What made you decide to take the plunge?
Having moved to Johannesburg from London I didn't want to pursue the same line of work I was in, advertising sales, as I felt I didn't have the spark or motivation to continue on that path. I saw the move as an opportunity to do what I was really passionate about, news and documentary photography.
What's the best bit about being your own boss?
The hours. I work flexibly and can be up really early on a shoot, or really late, it just depends on the nature of the job.
What's the biggest pain in the arse?
Admin and people can't be bothered to reply to you. News and documentary photography moves quickly and to get your idea across succinctly is a skill. Not getting a reply to something you've put your heart and soul into sucks.
What's the grand plan/big idea?
Keep producing relevant work. The news side is interesting as it changes daily, but newspaper budgets are shrinking, so having the ability to think about where budgets may come from is important. Also, I'm shooting video as well to offer clients another option.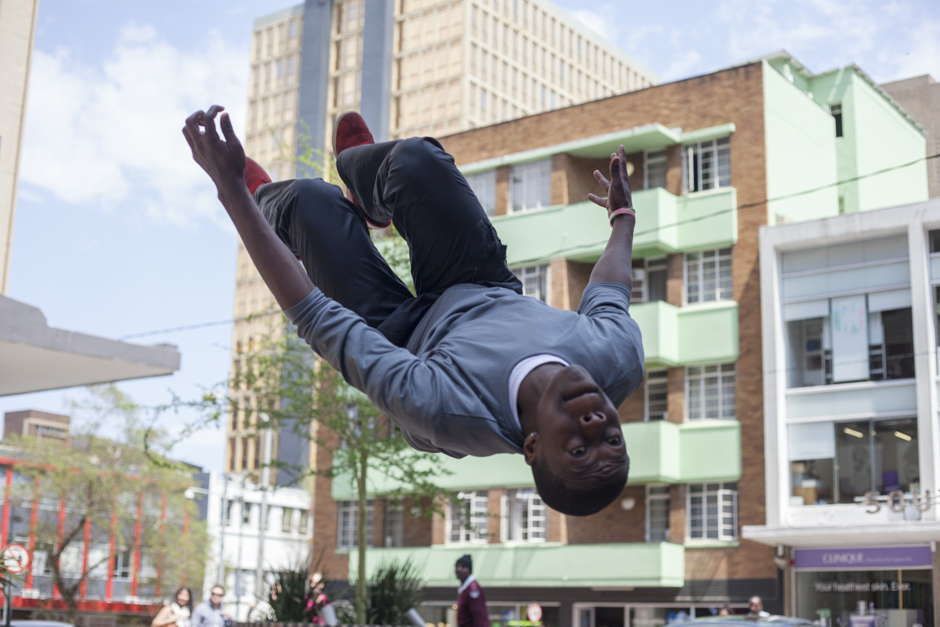 What's the best bit of advice you could give to someone about to #gosolo?
Don't wait for things to come to you, go out and get them.
Where do you get your inspiration from? (person, place, action)
Mentors here in Johannesburg and other photographers. Alon Skuy, TJ Lemon, Joao Silva, Peter Magubane to name a few. These photographers have witnessed and captured events that moved the world.
If we could give you one thing right now (not a wad of cash) that would help your business out the most, what would it be?
National Geographic commission!
Hindsight is a wonderful thing - discuss.
Definitely. When starting out you think it will all happen for you, but the reality is, only few photographers are making a living out of it. You have to market yourself, but in my line of work you don't want to become the subject, the pictures need to do the talking.
What's the best piece of advice you've been given?
Best piece of advice i've been given is to shoot all the time. Shooting all the time can be analogous to anything, do what you love constantly, you'll improve and you'll love it even more.
To see more of Cornell's work visit his website.